Djibouti: AS-EYLA, my love in the sight of the tyrant Guelleh! -by Houssein IBRAHIM HOUMED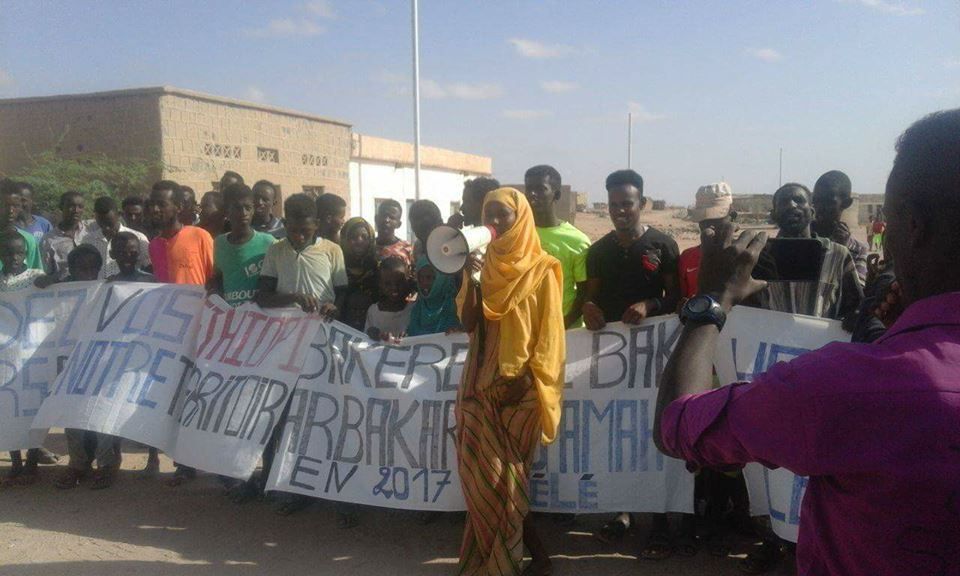 After the Assal Lake and the false district of Arta to dispossess the AFARS of their ancestral lands, the tyrant Ismaël Omar Guelleh attacks this time the As-Eyla region (Bakerlé), the stronghold of the powerful warrior tribe Debné, Where Dr. Abbatte Ebo Adou, Laureate of the Faculty of Medicine in Paris and a fierce opponent of the dictatorship of Guelleh came from.
Since March 17, 2017, the People AFAR has entered in resistance to fight against the continuation of the colonization initiated by Guelleh who continues to practice the policy of the burnt land in territory AFAR. Concretely, it is a matter for the tyrant of Diré-Dawa to install populations issas originating from Diré-Dawa on the Djiboutian territory (Afar) for political reasons.
By installing a foreign community like him from Ethiopia, Guelleh continues the masked genocide against the AFAR people, who occupy 97% of the Djiboutian territory (20 000 km2 of the 23 000 km2 constituted by the Republic of Djibouti) and Represents more than half of the Djibouti population.
Ismaël Omar Guelleh whose criminal excesses no longer spare the small circle of his kinship could he win this round? After the Lake Assal and the false district of Arta, the butcher of Djibouti chose the region of As-Eyla. Will not the resistance that is organizing precipitate the fall of the tyrant of Dié-Dawa?
One thing is certain: the AFAR people have chosen to resist to the very end against this new intolerable affront which deprives them of their land, women in the front line ... but at what price?
The country or the death will win!
Long live the People of Djibouti!
Long live Burkina Faso Free!
Long live Africa soon!
Houssein IBRAHIM HOUMED